Maximize the Lifespan of Your Garage Chains with Premium Stereo Sprockets
---
Table of Contents: 1. Introduction: Understanding the Importance of Garage Chains 2. What Are Stereo Sprockets and How Do They Work? 3. Benefits of Using Premium Stereo Sprockets 4. Choosing the Right Stereo Sprockets for Your Garage Chains 5. Proper Installation of Stereo Sprockets for Optimal Performance 6. Regular Maintenance and Lubrication of Garage Chains 7. Troubleshooting Common Garage Cha
Table of Contents:
1. Introduction: Understanding the Importance of Garage Chains
2. What Are Stereo Sprockets and How Do They Work?
3. Benefits of Using Premium Stereo Sprockets
4. Choosing the Right Stereo Sprockets for Your Garage Chains
5. Proper Installation of Stereo Sprockets for Optimal Performance
6. Regular Maintenance and Lubrication of Garage Chains
7. Troubleshooting Common Garage Chain Issues
8. Frequently Asked Questions (FAQs)
9. Conclusion

1. Introduction: Understanding the Importance of Garage Chains

Garage chains play a crucial role in the smooth operation of your garage door. They are responsible for lifting and lowering the door, ensuring its stability and reliability. To maintain the functionality of your garage chains and avoid unexpected malfunctions, it is essential to take proactive measures. One effective way to achieve this is by incorporating premium stereo sprockets into your garage chain system.

2. What Are Stereo Sprockets and How Do They Work?

Stereo sprockets are specially designed components that engage with the links of a garage chain, facilitating its movement. They are constructed with precision using high-quality materials to ensure durability and enhanced performance. Stereo sprockets work by evenly distributing the load and reducing friction between the chain and the sprocket, thus minimizing wear and tear.

3. Benefits of Using Premium Stereo Sprockets

Using premium stereo sprockets offers several advantages when it comes to maximizing the lifespan of your garage chains. These benefits include:
- Enhanced Durability: Premium stereo sprockets are crafted to withstand heavy loads and resist wear, resulting in a longer lifespan for your garage chains.
- Improved Performance: By reducing friction, stereo sprockets optimize the overall performance of your garage chains, ensuring smooth and efficient operation.
- Noise Reduction: Quality stereo sprockets contribute to quieter garage door movements, minimizing noise disturbance.
- Increased Safety: Well-maintained garage chains equipped with premium stereo sprockets provide a safer environment, reducing the risk of accidents or sudden chain failures.

4. Choosing the Right Stereo Sprockets for Your Garage Chains

Selecting the appropriate stereo sprockets for your garage chains is crucial to ensure compatibility and optimal performance. Consider the following factors before making a purchase:
- Chain Type: Identify the type and size of your garage chain, as different chains require specific sprocket sizes and configurations.
- Material Quality: Opt for stereo sprockets made from high-grade materials such as hardened steel or stainless steel, ensuring durability and resistance to corrosion.
- Teeth Configuration: Determine the tooth count and pitch of the sprocket, as this affects the engagement and performance of the garage chain.

5. Proper Installation of Stereo Sprockets for Optimal Performance

To maximize the effectiveness of stereo sprockets, proper installation is key. Follow these steps for a successful installation:
1. Ensure the garage chain is clean and free from debris.
2. Align the stereo sprocket with the chain and securely fasten it in place.
3. Verify that the chain engages smoothly with the sprocket teeth, avoiding any misalignment.
4. Double-check the tension of the chain to ensure it is neither too loose nor too tight.
5. Test the operation of the garage door to confirm the proper functioning of the stereo sprockets.

6. Regular Maintenance and Lubrication of Garage Chains

To extend the lifespan of your garage chains further, regular maintenance and lubrication are essential. Follow these guidelines:
- Clean the chains regularly to remove dirt, dust, and debris that can cause friction and wear.
- Apply a high-quality lubricant specifically designed for garage chains to reduce friction and prevent corrosion.
- Check the tension of the chain periodically and adjust if necessary to maintain optimal performance.
- Inspect for any signs of damage, such as worn-out sprocket teeth or loose connections, and promptly replace or repair as needed.

7. Troubleshooting Common Garage Chain Issues

Despite regular maintenance, garage chain issues can still arise. Here are some common problems and their solutions:
- Chain Slippage: Adjust the tension of the chain to the manufacturer's recommended specifications. If the issue persists, consider replacing the sprocket or chain.
- Excessive Noise: Lubricate the chain with a silicone-based lubricant to reduce noise caused by friction.
- Uneven Movement: Inspect the sprockets for misalignments or damaged teeth. Replace any faulty components.
- Chain Jamming: Remove any obstructions or debris from the chain and sprockets, ensuring smooth movement.

8. Frequently Asked Questions (FAQs)

1. How often should I lubricate my garage chains?
- It is recommended to lubricate the chains every six months or as specified by the manufacturer.
2. Can I use any lubricant for my garage chains?
- No, it is crucial to use a lubricant specifically designed for garage chains as it provides the necessary protection and reduces friction.
3. How long do stereo sprockets typically last?
- With proper maintenance and regular lubrication, quality stereo sprockets can last for several years.
4. Can I replace the stereo sprockets myself?
- While it is possible to replace the sprockets independently, it is recommended to seek professional assistance for precise installation and optimal performance.
5. What should I do if my garage chain snaps?
- In the event of a chain failure, it is crucial to contact a professional technician for immediate repairs and replacement.

9. Conclusion

Investing in premium stereo sprockets is a wise decision if you want to maximize the lifespan of your garage chains. By using high-quality sprockets, maintaining proper installation, and following a regular maintenance routine, you can ensure optimal performance, durability, and safety for your garage door system. Take proactive measures to extend the lifespan of your garage chains, and enjoy the benefits of a smoothly operating garage door for years to come.
---
Mobile Site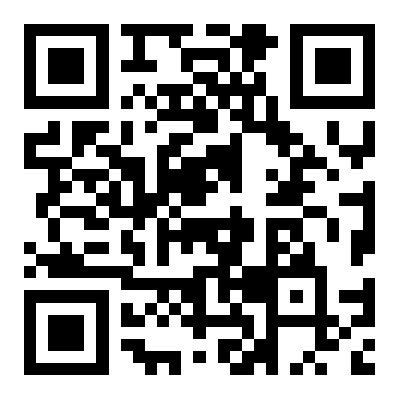 Mobile Site